about
63 YEARS IN THE BAKING
Ernie and Anne Hollander originally opened The New Yorker Bakery in 1959.
In 2017, the bakery was at risk of disappearing with Bob Jaffe's retirement. New York-native Sam Tobis took over in order to ensure that Grand Bakery remains a staple of jewish culinary life in the Bay Area. 
We have the same bakers, the same challah, working in a new location, providing you with the same superior service you've always loved.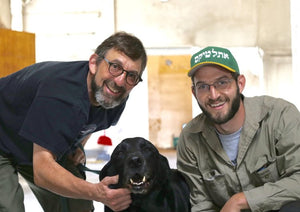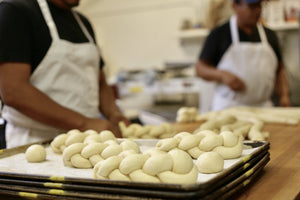 SAME BRAND SAME SPIRIT
We appreciate the joys of Jewish life and the delight of delicious food. It is our pleasure to bring the two together. 
Thank you to our many long-time customers. We adapt so Grand Bakery can continue to serve you.
We now provide Grand Bakery delivery directly to you in cities throughout the Bay Area. Nationwide shipping is available for most of our products. Here's how to order.